Your Custom Travels
Presents:
Santiago, Easter Island & San Pedro de Atacama
Chile
March 13th-23rd, 2020
This package is $5,950 per person (+$700 Single Supplement). A $1,500 deposit is required to reserve. The full balance is due 90 days prior to departure.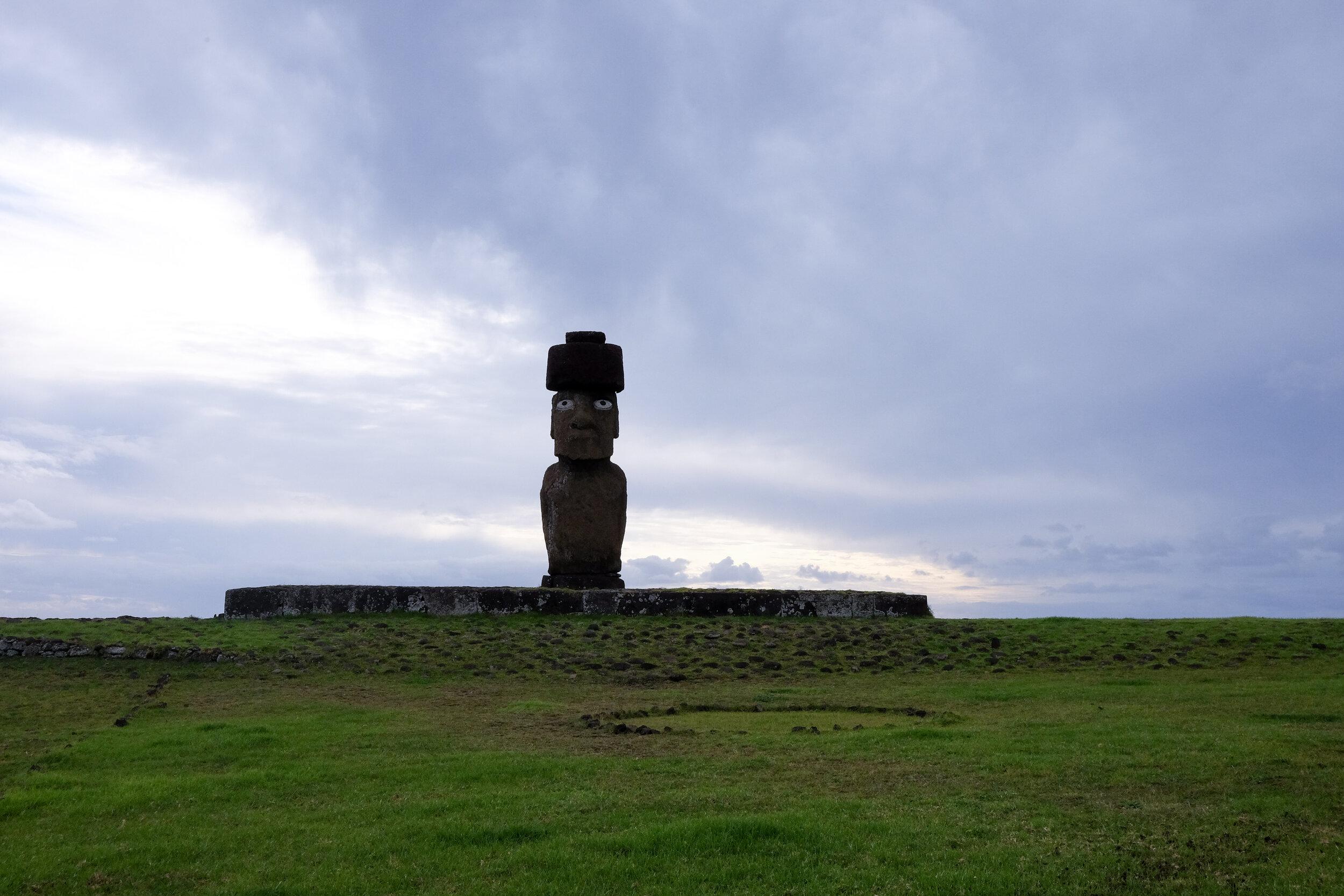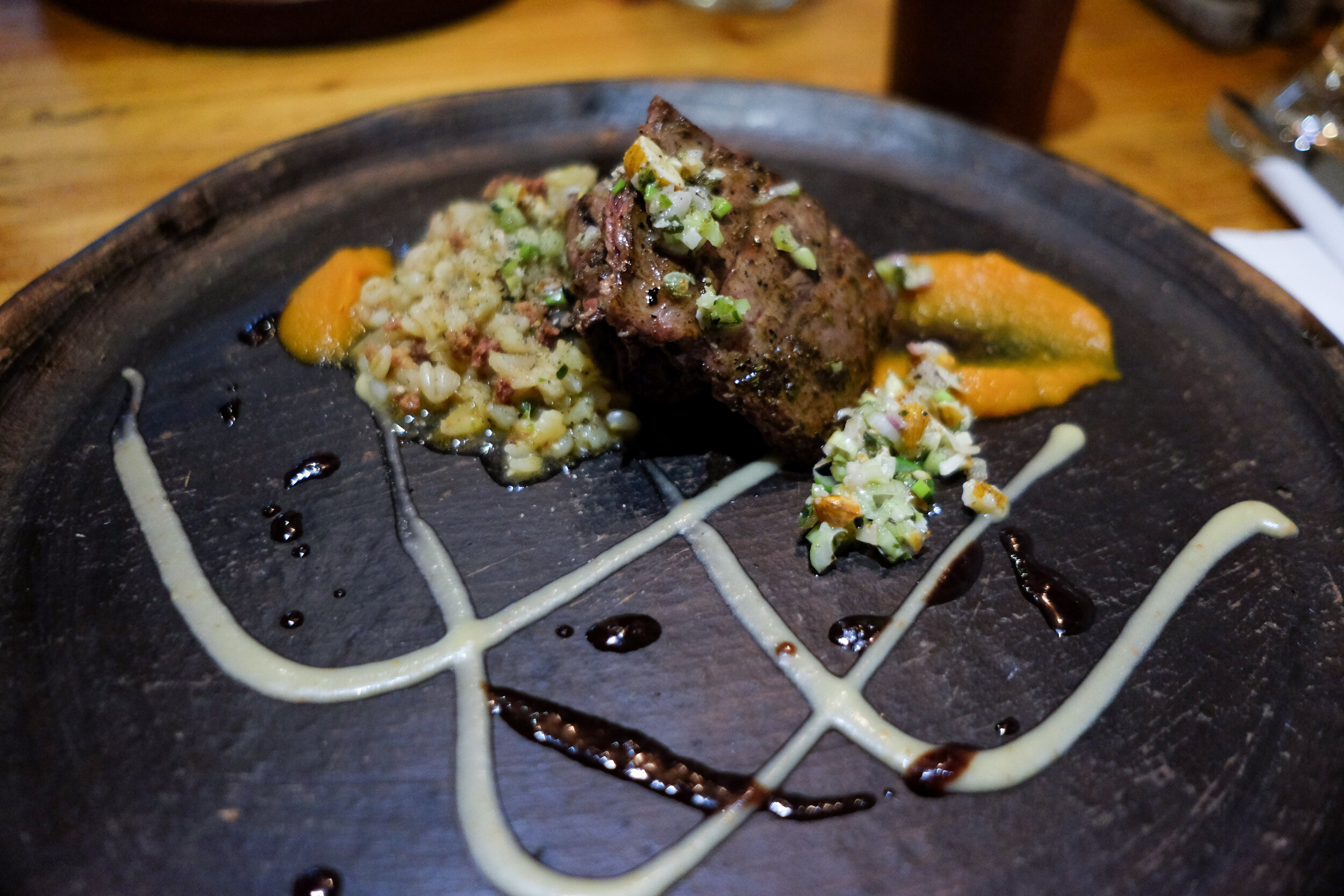 Your Trip Includes: Santiago, Easter Island and San Pedro de Atacama
* 11 days & 10 nights.
* Air between Santiago – Easter Island – San Pedro de Atacama
* Ground transportation within cities as required.
* All accommodations in upscale boutique hotels.
* Entrance fees when applicable.
* All gratuities are included.
* Experienced tour guides (English, Spanish, Portuguese and French speaking are available).
* Included meals: Breakfast each morning, lunches, and dinners (all upscale dinners).
* Alcoholic drinks will be specified. (Generally 1 at lunch, 2 at dinner are included)
Please advise us about any dietary restrictions or food allergies.
Not Included:
* Baggage fees are common upon check-in at the airport. These fees are the responsibility of the passenger.
* Fees for theatrical or live performances outside of our tour itinerary are the responsibility of the passenger.
* Travel insurance is recommended for all travelers, in the event that they have need to cancel.
* Items in mini-bar are at the expense of the customer.
* International airfare from originating city to Santiago de Chile.
Day 1 Arriving early morning
SANTIAGO, CHILE
3-13-2020, Friday
Hola and happy arrival to Santiago de Chile. Surrounded by the impressive peaks of the Andes Mountains, this megacity hides many interesting details and will be our portal into this wonderful country. We will meet at our hotel which will be home for the next two evenings. After a brief period of rest, we will begin our walking tour of the city of Santiago.
Walking tour of the city with a refreshing stop at La Rosa.
Sunset Welcome Cocktails on the rooftop of the Hotel Noi Vitacura with magnificent views of the snow-capped mountain tops.
Dinner is included: A first step into the complex and world-renowned wines of Chile with a pairing dinner before we dive head first the next morning!
Our hotel is conveniently located in the center of the city at the intersection of the three most exciting and inventive neighborhoods in Santiago. To enjoy this great location we can take a stroll after dinner for cocktails or to listen to music. (At guest expense)
Day 2
SANTIAGO, CHILE
3-14-2020, Saturday
Breakfast is included at our hotel.
Today our adventures take us on an all-day wine – tour with many surprises along the way. We will learn a lot about the well-respected viticulture of the region, sample several prominent products, get our hands dirty in the kitchen and even meet some unlikely new friends.
Lunch will be included on our journey.
Once we complete our wine tour, we will return to our hotel in the afternoon to rest and prepare for dinner.
Dinner is included: The travel of the day will prepare our appetites for a truly special meal. We will sample over twenty different dishes spanning the entirety of this huge country and many of its indigenous cultures in one place. Tonight we will enjoy an unforgettable meal unlike any you have ever experienced!
Day 3
SANTIAGO – EASTER ISLAND, CHILE
3-15-2020, Sunday
Breakfast is included at our hotel.
This morning we fly to Easter Island (Rapanui) the single most remote place on planet Earth and an island shrouded in mystery. Protected by UNESCO as a world heritage site since 1995, from the moment of our speedy exit of the airport we will immediately be tuned in to fact that we have arrived in a very different environment. We will be warmly greeted and taken to our Hotel upon arrival and are sure to see groups of wild horses along our route.
A welcome cocktail awaits as we settle into our accommodations and then a short ride back to town will prepare us for lunch.
Lunch is included: Overlooking the rocky shore and peaceful open ocean we will sample only the freshest seafood and blended pisco sours at my favorite lunch restaurant on the island.
After lunch we will tour the Hanga Roa town, which is the capital and central location for social life on Easter Island. We will have a very special tour guide showing us the Island throughout our stay, who has a unique connection to the archeological history of the place.
After a brief city tour to get our bearings, we will visit the Ahu Tahai complex where you will get your first look at the amazing statues that make Easter Island famous. At this site you will see three restored alters or Ahu. Aside from the ceremonial aspect of this site you will also have the opportunity to see the living village with canoe ramp, house foundations, cave dwelling and chicken houses! This site was completely restored in 1967-69 by the American archeologist Dr. William Mulloy. There is also a memorial site built to Dr. Mulloy at this site where his cremated remains are buried.
From Ahu Tahai we will visit Puna Pau which is a small secondary volcano which served as the main source of the volcanic stone, Red Scoria, used for making the Pukao or top knot for the Moai. These topknots were found placed on top of heads of some of the largest statue on the island. At Puna Pau you will see some 20 abandoned topknots which today are covered with canoe petroglyphs.
Next is Ahu Akivi which is often noted to be the only platform whose Moai look to the ocean. Here you will learn the possible explanations for this special orientation as well as see the very first restored Ahu on the island. Ahu Akivi was restored in 1960 by Dr. Mulloy and his colleague Gonzalo Figueroa. It is the only platform on the island which was restored without the use of any machinery but instead using what is believed to be the "traditional" way of raising the Moai.
Our final touring site of the day is Ana Te Pahu which is one of literally hundreds of lava tube caves on the island. Here you will see the ancient islander's tradition to use some of this cave as protection for their gardens as well as a great source of fresh water.
Soon we will enjoy sunset at Ahu Tahai, the single best place on land to watch the colors blossom as the day draws to a close. We will see the three distinctive Ahus with their seven Moai standing out against the incredible views.
Dinner is included: Tonight we will enjoy a private seating at the most exclusive restaurant on the island. Expect to spend the majority of the evening enjoying the chef's constantly evolving and fresh cuisine as he personally prepares each dish like an artist.
Day 4
EASTER ISLAND, CHILE
3-16-2020, Monday
Breakfast is included at our hotel.
Today we will further explore and enjoy the attractions that make Easter Island such a special travel destination.
We begin the day at Anakena beach, the larger of only 2 white sand beaches that are found on the island. It is also the legendary landing spot of the first king, Hotu Matua, and noted to be the center of the royal clan territory called the Miru. At Anakena you will not only have the opportunity to swim but also to visit more restored Ahu. The Ahu Ature Huke with its single Moai is noted to be the very first Moai on the island to be re-erected on top of its Ahu. This was done not by archeologists but by the islanders themselves in order to prove that they had retained the knowledge of how to move the Moai.
Lunch is included.
Leaving Anakena, we will travel to Ahu Te Pito Kura, the site of the largest Moai to ever stand upright on top of a platform. Today this statue is in a toppled state as were all of the statues on top of platforms at one time in the past. This statue whose name is Paro has been measured at 9.6 meters and its weight is estimated at 82 tons. This site is also the place housing the famous navel of the world. Here you will learn about its mana.
We will then travel to Papa Vaka, where large basalt slabs are covered in petroglyphs depicting scenes of ocean life.
Following Papa Vaka we will travel to Ahu Tongariki, most famous for its 15 standing Moai. The Ahu Tongariki is noted to be the largest monolithic monument in all of Eastern Polynesia. With the surrounding sea cliffs and beautiful ocean background Tongariki is truly one of the most incredible sites on the island.
From Ahu Tongariki we will make our way to the Rano Rararaku volcanic crater, a stop which could very well be one of the most amazing sites in the world. The volcano of Rano Raraku is also known as the statue factory. It was from the volcanic stone of Rano Raraku that 95% of all of the statues on the island were carved. There has been counted some 397 Moai at Rano Raraku. Some were completely finished and left waiting on the slopes of the volcano for their transportation while others are in various stages of completion still connected to the mother rock of the volcano. You will have the opportunity to hike to the top of the volcano and see the beautiful crater with its fresh water lake.
Dinner is included: Enjoy the vibrant colors of sunset from our waterfront table and enjoy a diverse menu with creative touches.
Day 5
EASTER ISLAND, CHILE
3-17-2020, Tuesday
Breakfast is included at our hotel.
Today we will tour the Island in the morning hours while the afternoon grants us a very different perspective of the areas we have been exploring.
We begin the day by visiting the Rapanui solar observatory at Ahu Huri a Urenga. A site that is unique for containing both the astronomy platform which allowed the local people to study the stars, and a Moai with two pairs of hands.
From Ahu Huri a Urenga we travel to Rano Kau which is one of three principal volcanoes which created the island. It is approximately 2.5 million years old and has the largest caldera of any volcano on the island measuring at approximately 1.6 kilometers in diameter. Inside this beautiful volcano you will see one of three crater lakes on the island.
Nearby we will visit the ceremonial village of Orongo, one of the most visually spectacular sites on the island. On one side of the village you see the beautiful caldera of Rano Kau and on the other you see the ocean and the mysterious islets of Motu Nui, Motu Iti , Motu Kao Kao. It was these islets, in connection with the village of Orongo, where the amazing ancient Tangata Manu or Birdman Ceremony was held. This is yet another site restored by Dr. Mulloy in 1976.
Finally our last site of the day Ahu Vinapu known best not so much for the amazing statues that once stood on its platform but instead for the platform itself. It is the perfect stone found here that has been compared to the stone walls of Machu Pichu.
Lunch is included: Close enough to touch the water, this local spot is casual, but will impress with the freshness of the catch and the size of the portions.
After lunch we will relax by the pool at our hotel which feels peacefully remote and private, even for Easter Island!
Get ready for the views and relaxation of our Sunset Cruise, as we sail into the night and enjoy fresh snacks and cocktails aboard our private vessel.
Dinner is included: We will again enjoy front row seats for the show of colors as we enjoy eclectic cuisine at our shore side table.
Day 6
EASTER ISLAND, CHILE
3-18-2020, Wednesday
Breakfast is included at our hotel.
Our first stop today will be the Father Sebastion Englert archeological museum, the perfect place to put all the pieces of the puzzle together. Along with a variety of artifacts on display you will also see the original eyes of the Moai here.
The Museum is also a great place to start your souvenir shopping!
We will then visit a beautiful art gallery offering more shopping opportunities with a specialized style.
Finally we will complete the morning by visiting the artisanal market in town, a place where many local crafts can be found.
Lunch is included: With views of the ocean and also a central location in the heart of Hanga Roa town we will enjoy a relaxing lunch with some creative flair.
With our creative juices flowing, we can visit a few more galleries if we choose, or spend time relaxing in town or at the hotel. This afternoon is free to enjoy as you see fit!
Dinner is included: Both a traditional feast and an electric dancing performance will await us tonight as we fully immerse ourselves in Rapanui culture.
Day 7
EASTER ISLAND – SANTIAGO, CHILE
3-19-2020, Thursday
Breakfast is included at our hotel.
We will pack up and make a last stop at the market or simply in Hanga Roa town before flying from Easter Island to Santiago. Departure will be around noon time.
Lunch is included: In transit.
Upon arrival into Santiago, settle into our same hotel from earlier in the week for one night. Change clothes, freshen up, and prepare for a fun night out in Santiago!
We will make a few stops for cocktails and dinner within walking distance from our hotel.
Day 8
SANTIAGO – SAN PEDRO DE ATACAMA, CHILE
3-20-2020, Friday
Breakfast is included at our hotel.
Today we fly from Santiago to Calama and then drive to San Pedro de Atacama. The most important town in the driest desert on earth, San Pedro de Atacama is a cultural and geological hotspot believed to sit atop a spiritual energy vortex and offering more intrigue to our adventure. This destination is found on UNESCO tentative list for World Heritage Sites and is likely to reach full status soon.
Check in to our hotel then rest for a bit to acclimate to our new environment. We have a beautiful pool just steps away from the center of town so we are free to enjoy either aspect for a few hours.
Lunch is included: A cozy and well-appointed restaurant specializing in a variety of grilled meats. Meals are usually accompanied with pan flute music or other traditional instruments, while the service and quality of the food are both excellent.
In the afternoon we will meet our wonderful guide who has native heritage of the area and who will share their special access to many communities and locations with us.
We will begin with Ojos del Salar, a pair of small beautiful lakes on the way to the Cejar and Tebenchiche lagunas. The salt lakes crystal clear surfaces of the lagunas act as a mirror for the captivating terrain around them. While enjoying snacks, we will enjoy a magnificent desert sunset all around us.
After sunset we will make our way back to San Pedro for dinner.
Dinner is included: Traditional fare with a European flair, you won't be disappointed in the variety and taste of dinner tonight!
Day 9
SAN PEDRO DE ATACAMA, CHILE
3-21-2020, Saturday
Breakfast is included at our hotel.
Today we explore some amazing spots around San Pedro through some early morning tours. First we will visit the Rainbow Valley, so named for the striking collection of hues which color the terrain. This location is also famous for a dense collection of petroglyphs marking the rock surfaces.
After leaving the Rainbow valley, we will travel to Reserva Elemental Puribeter, an ecologically minded traditional community where we will have special access to learn agricultural and husbandry practices from the source. We will interact with horses and other animals that are critical to the lives of the native people.
Lunch is included: We will experience a traditional meal either at the ecological reserve or back in town depending on the pace of the morning.
Late afternoon we will travel to the Valley of the Moon to explore an otherworldly environment and enjoy another phenomenal sunset. The collection of salt that covers the landscape creates a blanket of white over this natural sanctuary and reminds you of the locations name.
Dinner is included: A feast to rival any of the trip, tonight we will enjoy a meal which incorporates only the freshest and most unique specialty ingredients of the region. Our servers will detail every choice made in the kitchen so you can understand how the special conditions of this desert environment have created such a delicious and varied cuisine that you cannot experience elsewhere!
This evening we will return to the Elemental Reserve to gather around a bonfire for star gazing and an astro-archeological presentation. Like on Easter Island, we will again have the opportunity to link the local culture to the peoples advanced understanding of the universe around them.
Day 10
SAN PEDRO DE ATACAMA, CHILE
3-22-2020, Sunday
Breakfast is included at our hotel.
This morning we will travel south of San Pedro to two of the most famous sites in the area. First we will visit the Lagunas Altipánicas which are found in the Flamencos National Reserve, home to which two species of flamingo unique to this place.
Secondly we will visit the Salar de Atacama, the largest salt flats in Chile and third largest on earth. The reflections of colors and wildlife off the still salt pools makes this location one of the best photography sites in the world.
Lunch is included: Tradition meets modernity at this cozy gem. You will delight in how recipes from other places and times are blended with the local produce in innovative ways.
This afternoon we will enjoy some free time by the pool, shopping in town at the many stores or markets, sipping a pisco or just relaxing.
Dinner is included: Live music, a friendly bonfire and the comfortable ambiance of local energy will permeate our final dinner in San Pedro de Atacama.
Day 11
SAN PEDRO DE ATACAMA - SANTIAGO, CHILE
3-23-2020, Monday
Breakfast is on the go today. Prior to sunrise (5am departure)
We travel this early morning to the Tatio Geysers. This is the highest elevation geyser field in the world and is magnificent in the rising light as all the geysers erupt simultaneously. After exploring this jaw dropping environment, we can visit the Vado del Rio Putana which are wild and colorful lagoons with flamingos, vicuña, coots and other native animals.
After the lagoons we will stop at Machuca Village to see a traditional town of only 20 residents. We can visit the idyllic church and taste traditional cuisine like Llama and goat cheese empanadas.
Late morning we will leave to the Calama airport for our short flight to Santiago.
Arrival into Santiago, collect luggage and prepare for departure back to the USA. (We will not leave the Santiago airport into the city)
Day 12
ARRIVAL INTO THE USA
3-24-2020, Tuesday
The above delineated tour is USD $5,950.00 per person
Single Supplement $700.00.
$1,500 per person deposit required to secure your space, final payment is due 90 days prior to departure.
(This deposit is not refundable)
PROTECT YOUR TRIP WITH TRAVEL INSURANCE FROM ALLIANZ